LIFE & STYLE: MADISON SCHILL
LIFE & STYLE
Madison Schill
Haider Ackermann Coat, & White Turtle Neck
PHOTOGRAPHY TED BELTON
Madison Schill has walked some of the biggest runways in the business, and then made the tough decision to walk away. As a result, she has gone from model to role-model, a strong advocate for finding ways for women to feel great about themselves no matter what. One of her methods for spreading this body-positive, woman-positive message is Su La Po, a blog where we can get the real story on both wellness and the best beauty products that help bring about that glow that comes from within and radiates through her.
We share Madison's passion for empowering women, so naturally we wanted to talk with her further about fashion, style, feeling good and doing good.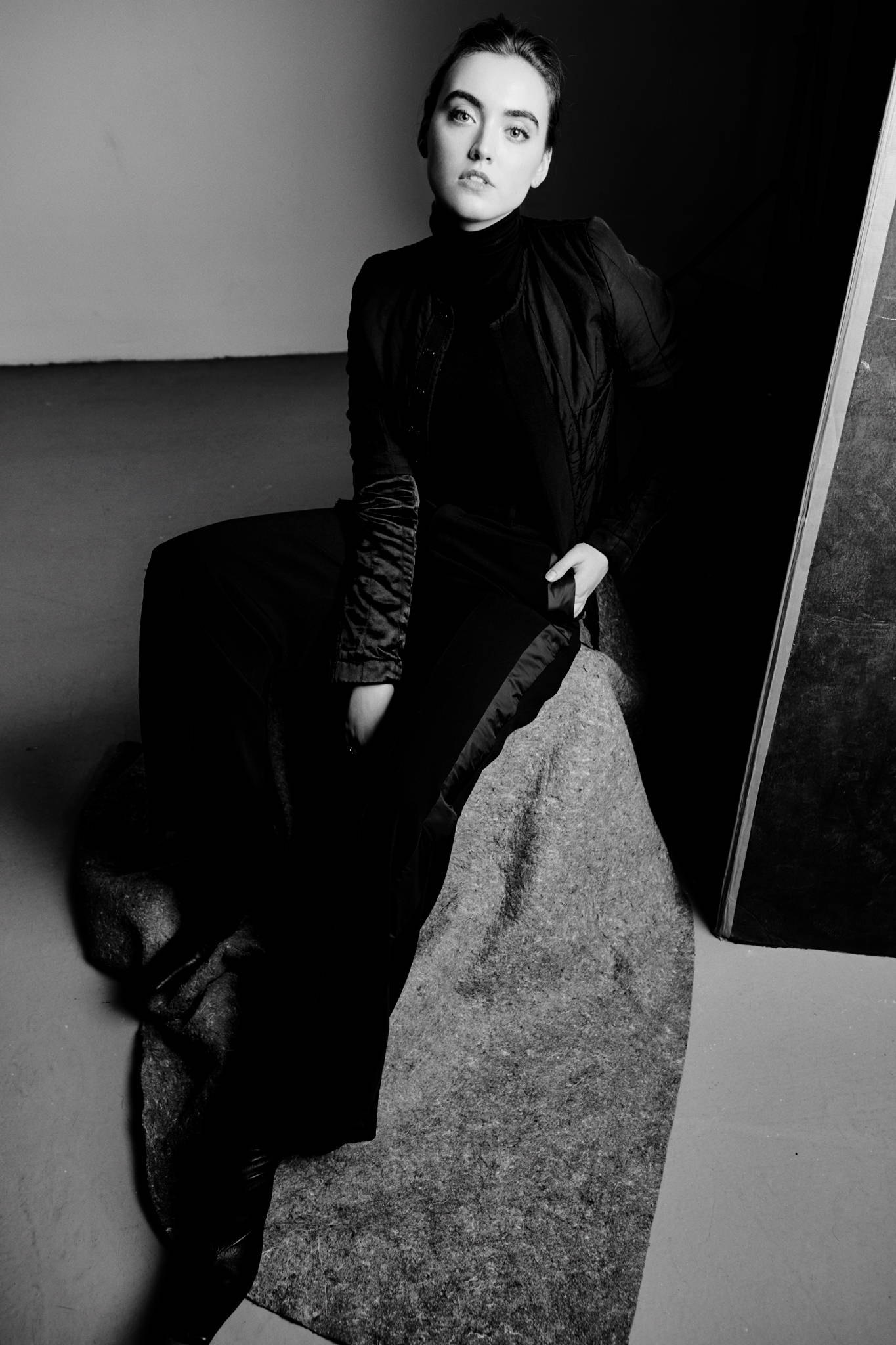 Haider Ackermann Jacket & Turtleneck, Rick Owens Flared Pants
WHAT DREW YOU TO THE FASHION WORLD AT FIRST?
For me, the draw was always within the modality and diversity of expression. I grew up a dancer, and adored the way in which fashion blended the art and movement of dance. Through images, I realized that these messages communicated through design could be created and saved forever, and with that, the history and topics of today.
HOW DID YOUR MODELING EXPERIENCE SHAPE YOUR ROLE IN FASHION TODAY?
Modelling afforded me the opportunity to have a front row seat to our industry; the good, the bad, the never-before seen. It was through these immersions, seeing how fellow models were treated, observing how brands, agencies and magazines operated, that made me comfortable to do what I do now. I took notes all throughout my career; documenting my experiences - in the form of hilarious stories, interviews and personal tales - in hundreds of journals that sit in boxes in my room.
WHO ARE SOME OF YOUR FAVOURITE DESIGNERS THAT YOU FEEL EMPOWER WOMEN?
I love the old Céline. Phoebe is such a strong, necessary designer, and her work at Céline showed that as women, we did not have to show curves or sell a specific sexual ideal to be powerful, to be desired. I also have always, always loved Isabel Marant - someone who could care less about her fame, it's about the women, her work - and Christian Siriano for what he stands for personally. Both he and Thom Browne were some of my biggest supporters while modelling, accepting me at all stages of my career.
WHAT MAKES A WOMAN BEAUTIFUL
Her knowing that simply by being, she is.
WHAT IS SUCCESS, TO YOU?
Transforming the way in which a billion dollar industry does business. One small move at a time.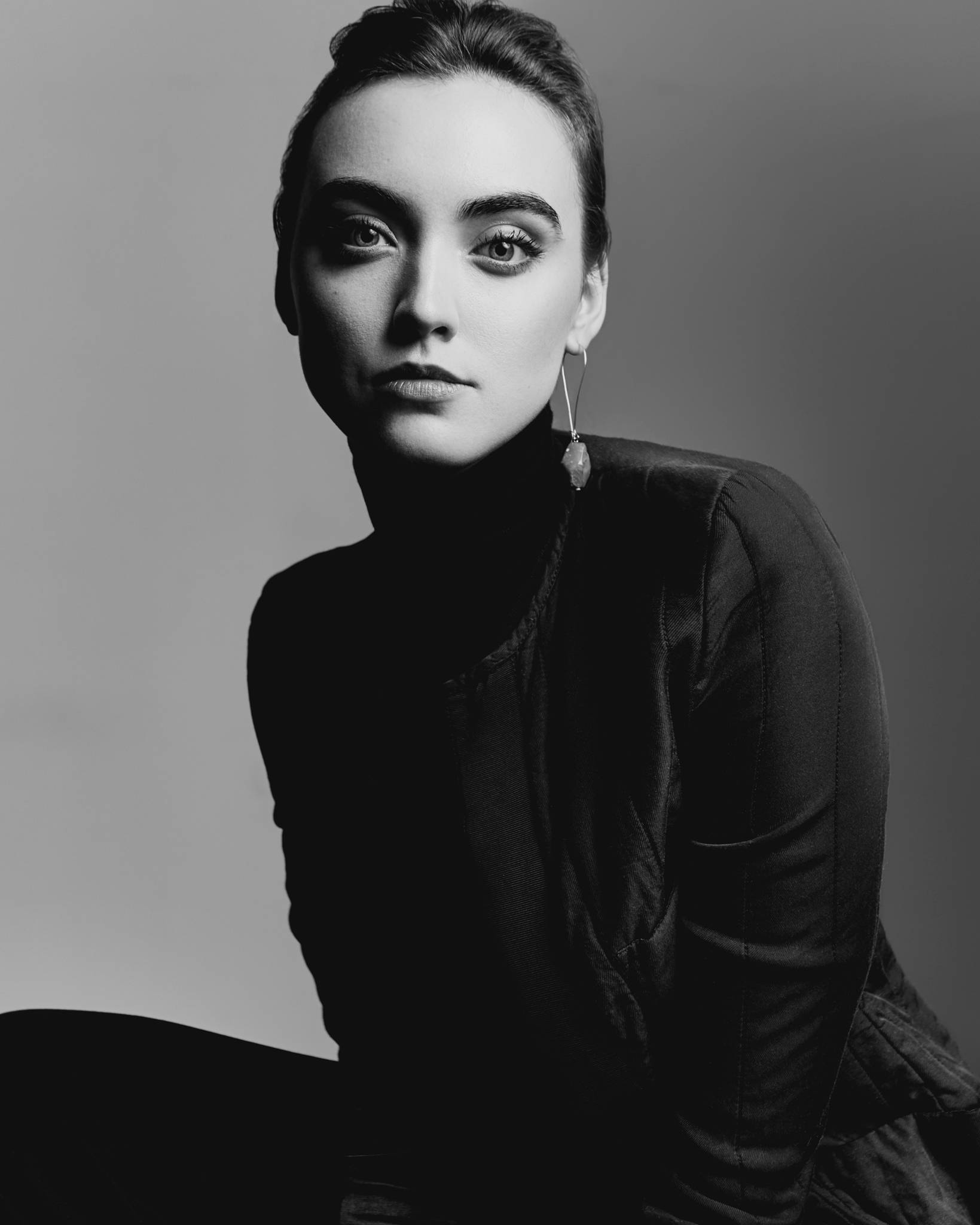 Haider Ackermann Jacket & Turtleneck
YOU'VE STARTED SU LA PO - WHAT DOES IT MEAN, AND WHAT DOES IT DO?
Su La Po stands for "sous la peau" - the phonetic spelling of under the skin, in French - and is a call for all of us to consider beauty as a broader concept. On one end, it operates as a brand consultancy where we look at a brand's marketing, digital and e-commerce strategy, and transform it into something assertive, powerful, reflective of the demographic we live in. On the other, it's an editorial authority that tests every product it receives on a network of over thirty women, for an entire product lifecycle, of all ages, skin tones and types. I wanted to create a place that people could trust.
WHAT ARE YOU WORKING ON NOW?
In addition to running Su La Po, I've been working at Coty in consumer beauty; having the chance to build creative storylines + videos for iconic brands looking for a fresher, diverse and more engaging marketing strategy. I am also continuing to empower our industry's IRL network of activists by bringing the model alliance to Toronto December 4th, where we will be hosting a panel on sustainable fashion + allowing attendees to swap quality clothing with each other instead of various other alternatives.
WHAT IS THE BIGGEST OBSTACLE TO THE CHANGE YOU WANT TO SEE?
People believing that in order for something to be aspirational, it needs to be unattainable. I am a firm believer that vulnerability is the new way forward in this world. And with that, comes such an indescribable opportunity to invigorate, enliven, connect with others. Executives need to understand that reality is the new rarity, the thing all of us want to be seeing more of.
WHAT IS THE BIGGEST WIN YOU'VE HAD SO FAR?
My Nike spot - I can't tell you how overwhelming the response was, and how many times I have cried. I describe this as a win purely base on the feedback from young girls. I still get goosebumps as I type this out.
LAST BUT NOT LEAST. THE HOLIDAYS ARE AROUND THE CORNER, WHAT'S ON YOUR WISHLIST FROM 119 CORBO 🌲
This Haider Ackermann Quilted Jacket - the coolest + coziet, all at the same time.
CREATIVE DIRECTION: GIANNA RITACCA
STYLING: MAYILA DOLIKON
MAKEUP: BIANCA PERISA